Water sampling and laboratory services are available to assess water quality in lakes and ponds. Identification of existing problems, finding their causes and recommending protection or rehabilitation techniques are the objectives. This can be a very crucial step in defining a direction or assessing the results of a management plan. Periodic monitoring may be necessary to determine whether water is safe for swimming (fecal coliform), susceptible to fish kills (dissolved oxygen), or receiving high levels of pollutants and nutrients (nitrogen and phosphorus). Existing background water quality data must be compiled to determine whether conditions are improving or degrading in the future. Annual reports and assessments are also available. We send all of our samples to a state certificed lab and can sample a wide variety of parameters including pH, conductivity, alkalinity, total hardness, calcium hardness, dissolved phophorus, total phosphorus, ammonia, nitrite plus nitrate, total Kjeldahl nitrogen, chloride, sulfate, sodium, potassium, turbidity, color, chlorophyll a, e coli, metals and VOC's.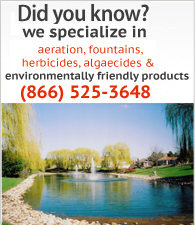 Lake and Pond Solutions Co. Store
Lake and Pond Solutions offers a complete line of environmentally friendly products including aeration, fountains, herbicides, algaecides and more.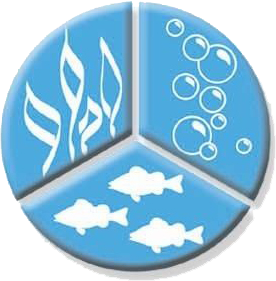 Contacting Lake and Pond Solutions Co.
View Our Team and contact a specific biologist or call toll free at 866-525-3648
Office Locations
NORTHERN WI OFFICE
N1025 Julius Dr.
Greenville, WI 54942
866-525-3648 (toll free)
920-757-9447 (local)
SOUTHERN WI OFFICE
W4950 County Highway A
Elkhorn, WI 53121
866-525-3489 (toll free)
262-742-2600 (local)