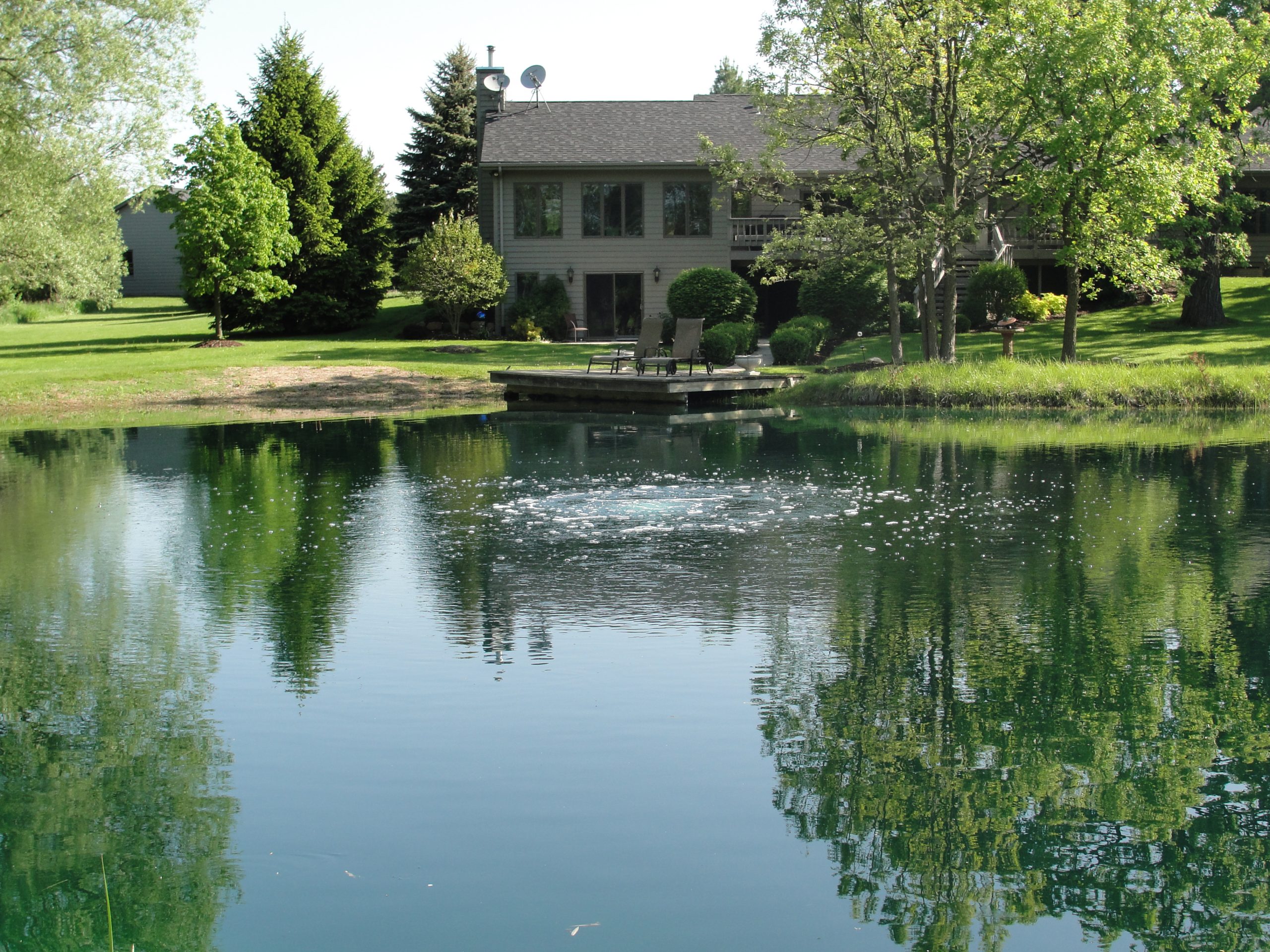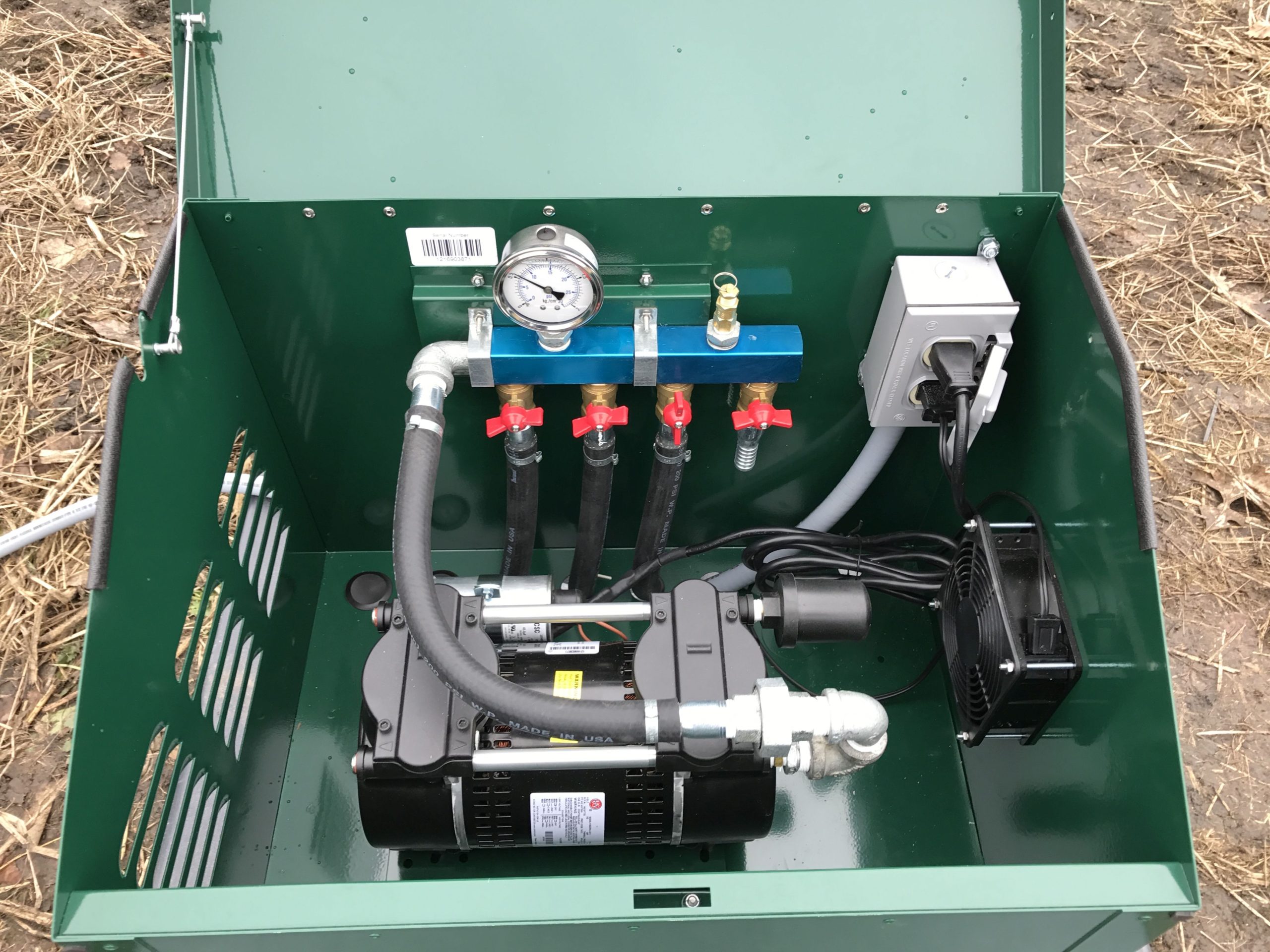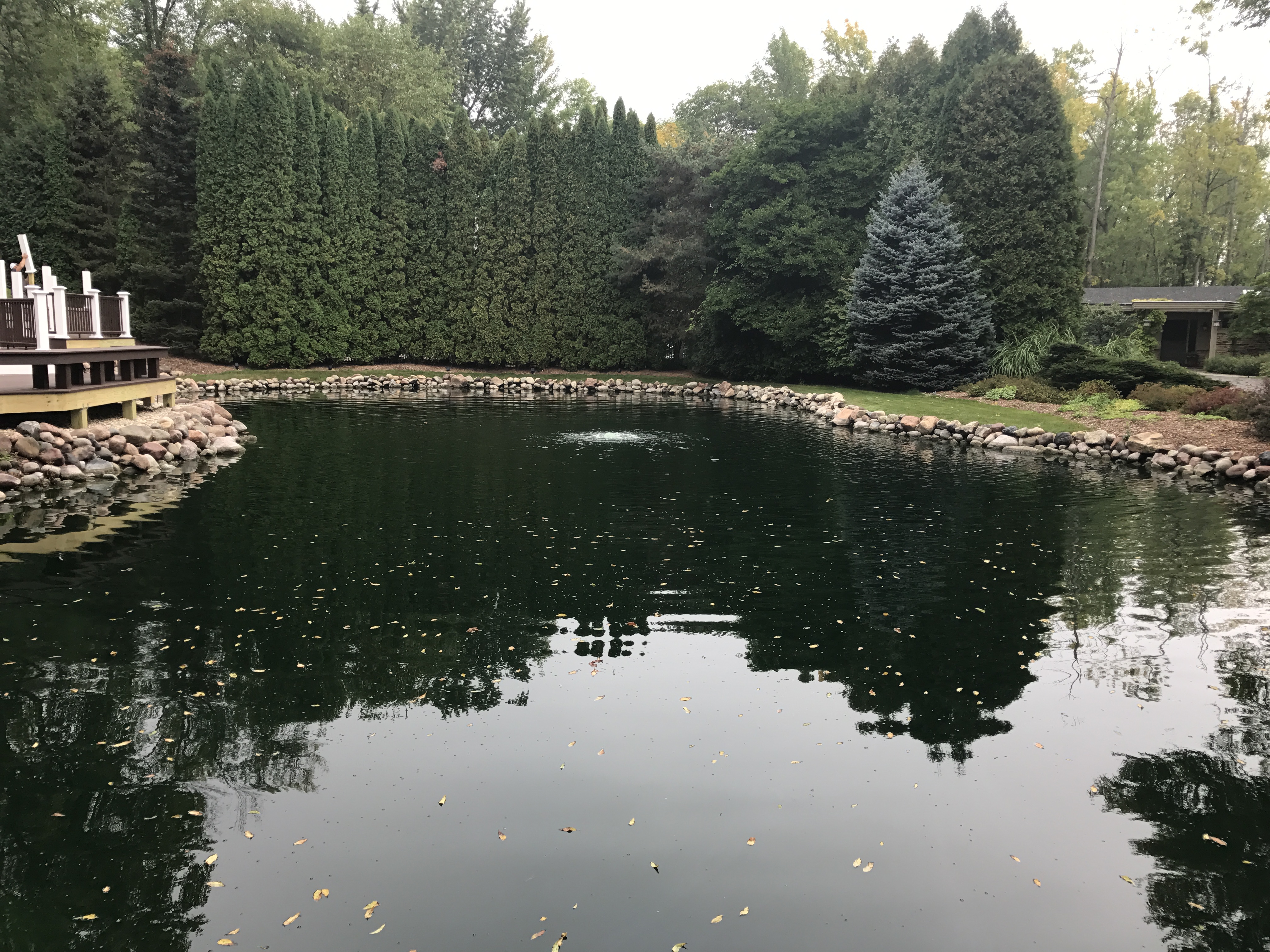 Serving Wisconsin and N. Illinois including Appleton, Fond du Lac, Green Bay, Janesville, Madison, Milwaukee, Oshkosh, Rockford, Waupaca, Woodstock, and all surrounding communities.
Pond aeration is a key component to a healthy pond.  These systems can prevent stagnation, reduce muck, and improve the overall ecosystem.  Additionally, a properly aerated pond can help to reduce algae production and prevent winter fish kills.  Proper design, however, is essential as an undersized system or poor equipment can lead to issues including phosphorus resuspension, an increase in algae production, and even fish kills.  It is therefore important to understand your pond's dissolved oxygen levels and muck accumulation before adding pond aeration.
What Can We Do?
Lake and Pond Solutions LLC strives to provide Wisconsin and Northern Illinois pond owners with custom aeration systems specific for their pond.  Our services include an assessment of dissolved oxygen and muck accumulations to determine your pond aeration needs.  In addition to designing and installing new aeration systems, we can also service or upgrade any existing system you may have.
Pond Aeration Overview
The main goals of pond aeration is to increase dissolve oxygen content in the water and reduce stagnation.  There are three main ways to achieve this:
Bottom Diffused Pond Aeration

These systems use a compressor housed in a cabinet on shore to pump air to diffusers at the bottom of the pond.  The diffusers create a boiling effect that causes the bottom water to push toward the surface.  The greatest oxygen transfer occurs when that water contacts the surface.  A properly sized system should be able to turn the volume of the pond multiple times per day.  Bottom diffused pond aeration is the most efficient means of enhancing water quality in ponds over 7 feet deep.  Now available in solar!

Oxygenation Saturation Technology

This exciting new technology is a state-of-the-art aeration system available commercially for the first time this year.  OST dissolves oxygen directly into the water which eliminates bubbles, turbulence, nutrient and sediment resuspension, and undesirable mixing.  These systems can maintain dissolved oxygen levels as high as 20 ppm directly over and into the sediments.  These levels of oxygen provide exceptional water quality, not achievable with any other system on the market.  OST systems are suitable for ponds over 1 acre in size with a 10′ max depth.  If trout are desired, a minimum of 15′ of depth is recommended.

Pond Fountains

These units pump water into the air by way of a submerged pump attached to a float that is placed in the pond.  While they are aesthetically pleasing, pond fountains are mainly surface aerators that cannot pull water from deeper sections of the pond.  They are, however, ideal oxygenation options for shallow ponds (<7′ deep).  But not all fountains are created equal!  Highly patterned units will have a reduced flow which limits surface mixing.  There are specific brands and units that offer more robust surface mixing capabilities.  Please see our Pond Fountains page for more information or contact us to request a quote.
Bottom Diffused Pond Aeration Components
There are three main components to the aeration system: the compressor, diffuser, and air line. A rocking piston compressor is most often used and provides good volume and high pressure. They are also quieter and much more efficient than the rotary vane alternatives, drawing only 1.7 - 4.5 amps (at 115V).
Compressor
The diffuser is the single most important element of your system. Through years of field work, we've found a membrane style diffuser which provides great turnover rates. The non-stick coated membrane resists hard-water deposits and ultimately reduces the costs associated with cleaning.
Diffuser
Air line consists of 3/8 or 5/8 inch inside diameter tubing made from a self-sinking rubber material. These lines will not float to the surface like the cheaper poly counterparts. A separate air line is run from each diffuser to the compressor manifold.
Air Line
All aeration systems are housed in our custom lockable cabinets made from green powder coated steel. They come standard with a mounting pad and cooling fan and can even be built with outlets and soundproofing.
Lockable Cabinets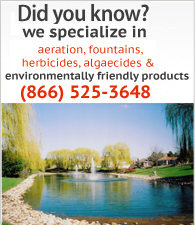 Lake and Pond Solutions, LLC Store
Lake and Pond Solutions offers a complete line of environmentally friendly products including aeration, fountains, herbicides, algaecides and more.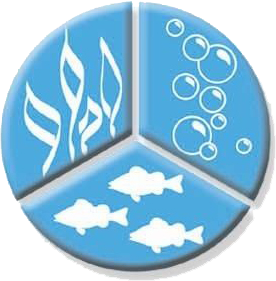 Contacting Lake and Pond Solutions, LLC
Office Locations
NORTHERN WI OFFICE
N1025 Julius Dr.
Greenville, WI  54942
866-525-3648 (toll free)
920-757-9447 (local)
SOUTHERN WI OFFICE
W4950 County Highway A
Elkhorn, WI  53121
866-525-3489 (toll free)
262-742-2600 (local)