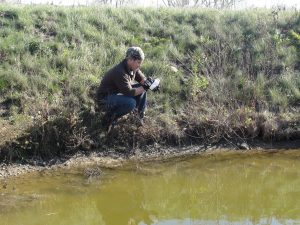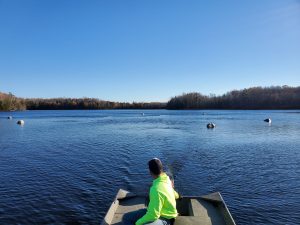 Serving Wisconsin and N. Illinois including Appleton, Fond du Lac, Green Bay, Janesville, Madison, Milwaukee, Oshkosh, Rockford, Waupaca, Woodstock, and all surrounding communities.
Annual water quality analysis is an important tool in assessing yearly changes. There are many times over the life of a lake or pond when unusual conditions occur. Past water quality data is very useful in explaining these occurrences and shaping management decisions.  The analyses (performed by a state certified lab) available for Wisconsin and Illinois clients includes nutrients (phosphorus and nitrogen), basic chemistry (like pH and hardness), metals, E. Coli bacteria, VOCs (Volatile Organic Compounds), chlorophyll a, and many others.
Identification of existing problems, finding their causes and recommending protection or rehabilitation techniques are the objectives. This is a crucial step in defining a direction or assessing the results of a management plan.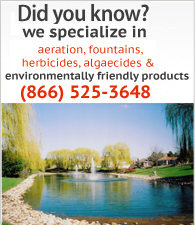 Lake and Pond Solutions, LLC Store
Lake and Pond Solutions offers a complete line of environmentally friendly products including aeration, fountains, herbicides, algaecides and more.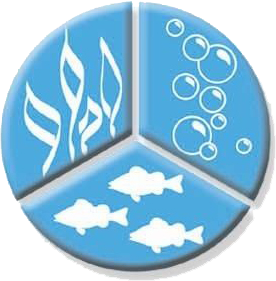 Contacting Lake and Pond Solutions, LLC
View Our Team and contact a specific biologist or call toll free at 866-525-3648
Office Locations
NORTHERN WI OFFICE
N1025 Julius Dr.
Greenville, WI 54942
866-525-3648 (toll free)
920-757-9447 (local)
SOUTHERN WI OFFICE
W4950 County Highway A
Elkhorn, WI 53121
866-525-3489 (toll free)
262-742-2600 (local)