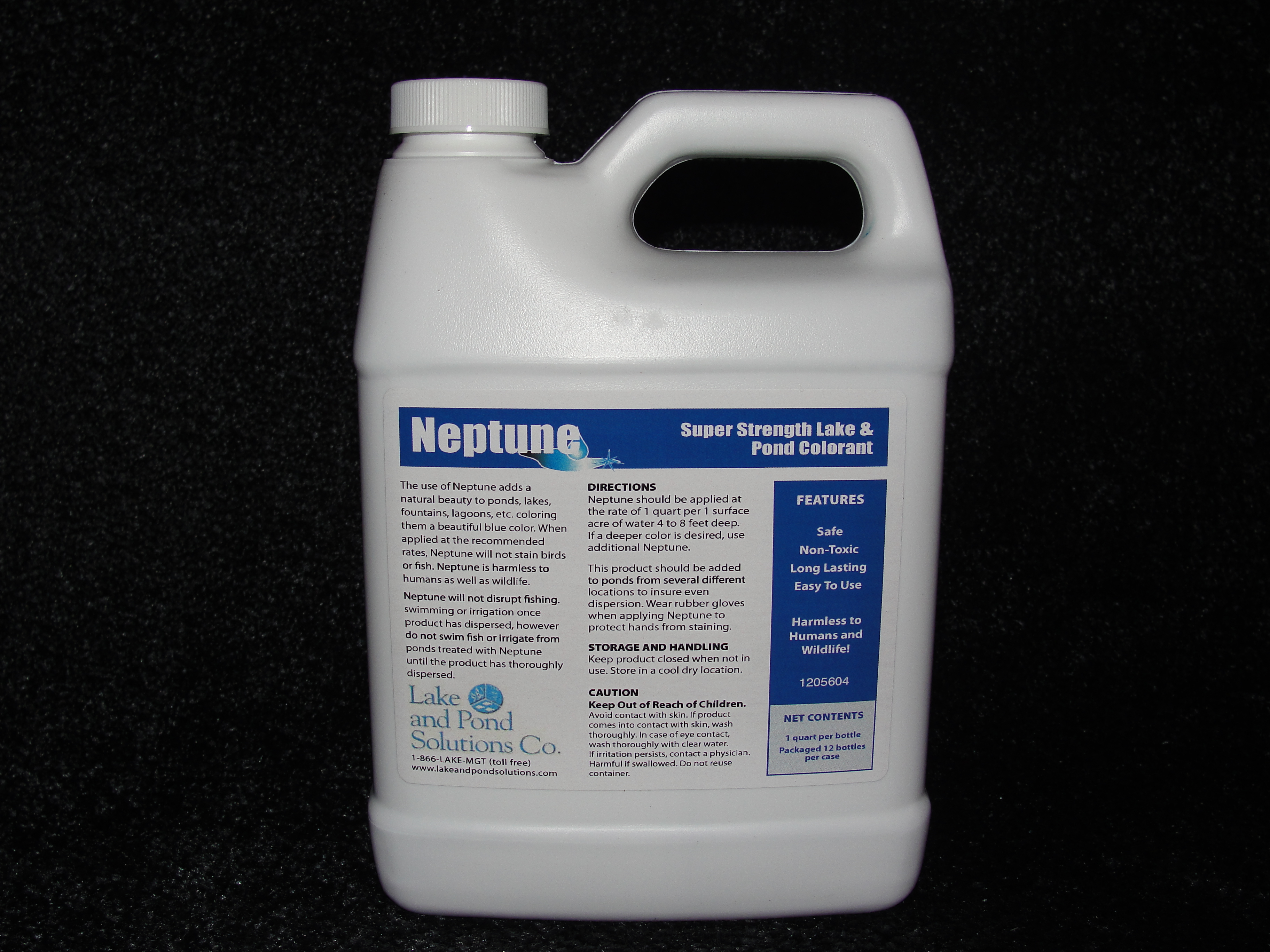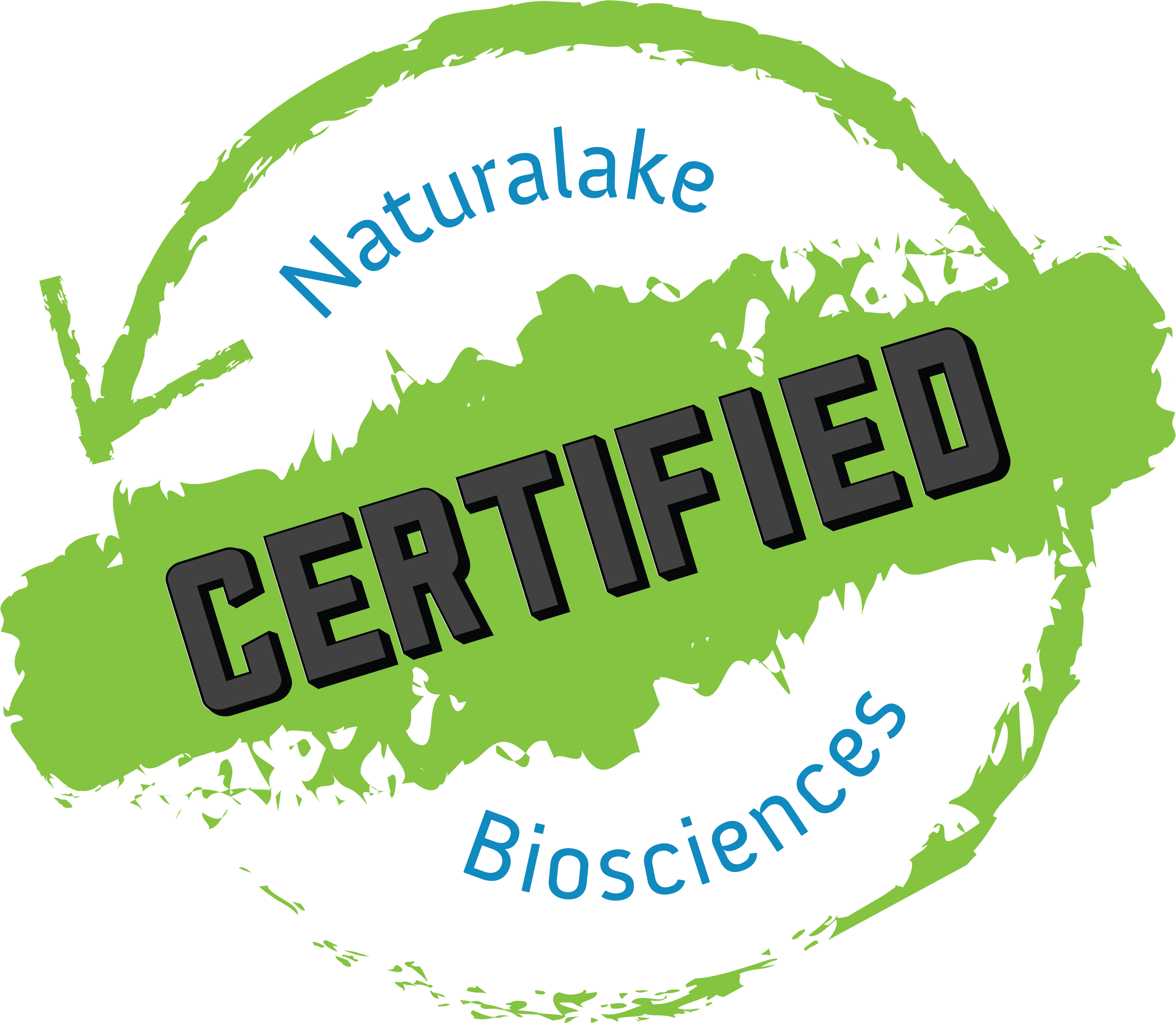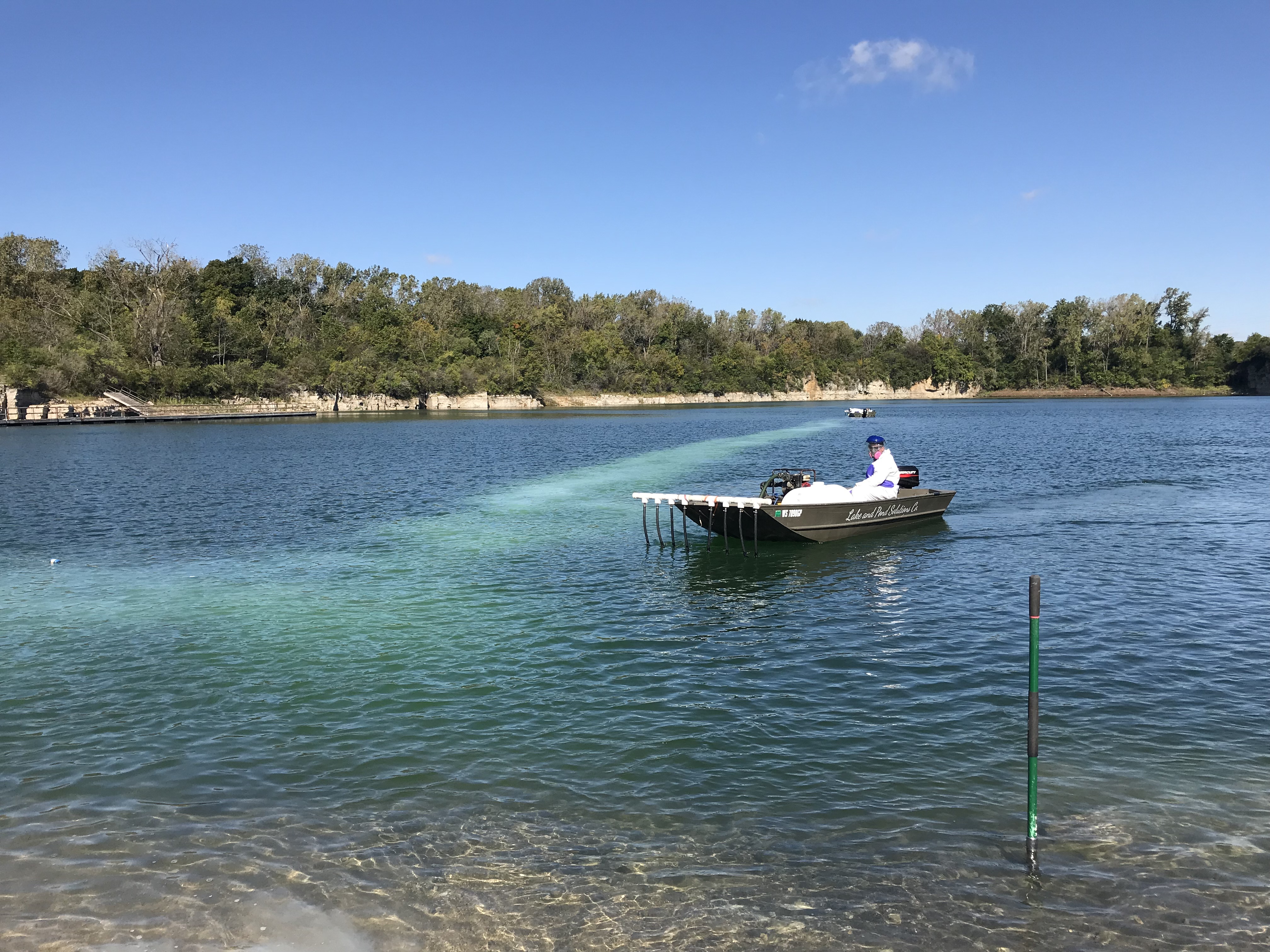 Natural or eco-friendly management are some of our more popular services. We commit to continually learning the science behind healthy, balanced water bodies and pair traditional approaches with proven biologicals. Lake and Pond Solutions, LLC is proudly a NaturaLake Certified company and offers a wide array of natural sustainable solutions.
Pond Dye – food grade pond dye helps to limit sunlight penetration and improve pond color. There are many different shades of dye but blue and black are the most common. Not all dyes are created equal though! Some dyes contain blue and yellow which results in a turquoise color while others contain only blue resulting in a darker blue color. Black dye is great for muddy ponds where blue dye would make it look like unnatural. There are even shades of dye combining blue and black.
Nutrient and Sediment Reduction – this is a very broad category that covers a number of products.
A. Beneficial bacteria – helps to lower available phosphorus and organic material (muck). Beneficial bacteria typically comes in 1/2# water soluble packets making it easy to add to the pond every two weeks. (see Triton AP and Triton CW)
B. Beneficial enzymes – a catalyst technology that helps to clarify water and degrade muck and sludge. Enzymes work great when used in conjunction with beneficial bacteria by helping to restore natural balance. This liquid product can be sprayed over the pond, poured over aeration plumes, or added with our automated metering system. (see Triton AE Pro)

C. Sludge (muck) pellets – slow-release pellets that sink to the pond bottom to speed up the breakdown of organic waste (muck). They penetrate and degrade pond muck by delivering essential bio-stimulants and sludge-eating bacteria directly to where they are needed most. Works great for whole pond applications and spot treatments along channels and beaches. It is typically applied once per month throughout the season and we've seen reductions ranging from 5″ – 14″ per year! (see Triton SRP)
*Make sure to take a look at our case study regarding Triton SRP located on the top right of this page.

D. Aluminum sulfate/Phoslock – dry aluminum sulfate (commonly referred to as alum) is slurried and applied over the surface of the pond to reduce phosphorus and suspended sediments. Another product, Alum Plus, is a liquid suited for delivery using our automated metering system. Phoslock is different than both alum products in that the bond with phosphorus is more permanent.  It also can continually bind incoming nutrients from the pond bottom long after application.  Phoslock is effective on whole pond applications or by targeting shorelines early in the season using the T.R.A.P. (Tactical Remediation Advantage Program).

E. Nitrogen reduction – there has been a lot of focus on phosphorus, but nitrogen is another key component to growth. Our N-Lock is a granular bacterial growth media designed for ponds with high levels of ammonia, nitrite or nitrate (common in ponds with excessive waterfowl and/or koi). It promotes the nitrification and denitrification reactions and speeds up bacteria metabolism of nitrogen, removing it from the environment. (see N-Lock)

F. Nutrient/sediment reduction logs – although this technology has been used for a number of years in erosion control sites, it has been reformulated for pond use. Floc logs are polymer bricks that are attached above diffuser plumes, under fountains, or below waterfalls and culverts to reduce phosphorus and suspended sediment. Pond Zingers are a new smaller version of a floc log suited for backyard ponds or streams. (see Floc Log or Pond Zinger)
LPS provides sales, installation, and application for all products.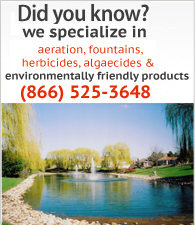 Lake and Pond Solutions Co. Store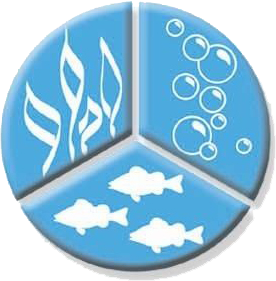 Contacting Lake and Pond Solutions Co.
View Our Team and contact a specific biologist or call toll free at 866-525-3648
Office Locations
NORTHERN WI OFFICE
N1025 Julius Dr.
Greenville, WI 54942
866-525-3648 (toll free)
920-757-9447 (local)
SOUTHERN WI OFFICE
W4950 County Highway A
Elkhorn, WI 53121
866-525-3489 (toll free)
262-742-2600 (local)